Electric Edinburgh
*** IMPORTANT NOTICE *** In light of UK government guidance regarding Covid-19, Harvey Nichols have temporarily closed all their stores in the UK. Due to this Electric Edinburgh is closed from 19th March 2020 until further notice. 
Electric Hairdressing Edinburgh is situated on the ground floor of 'Iconic' store Harvey Nichols, a floor dedicated to beauty and glorious accessories.
Enjoy a full range of expert hair services from bespoke colour treatments, cut and finish services to hair extensions, editorial blow-drying and luxurious hair masque treatments.
Our Edinburgh salon have partnered with Nail Inc to offer our clients bespoke champagne manicure packages whilst their hair is being coiffed, styled and perfected.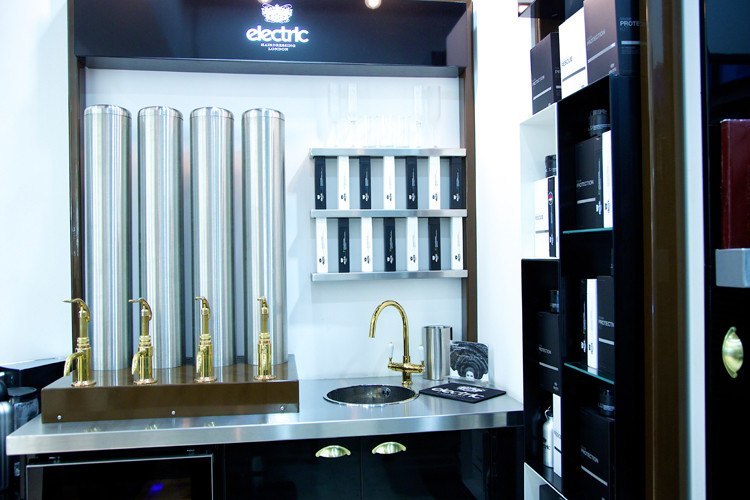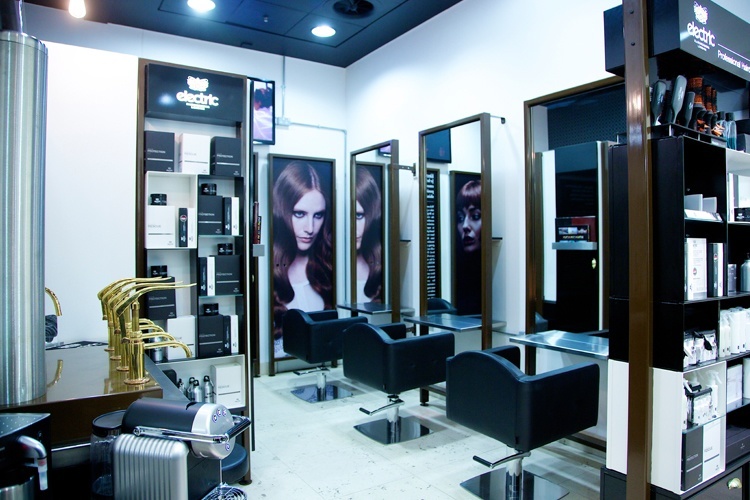 Opening Hours
| | |
| --- | --- |
| Monday | 10am - 6pm |
| Tuesday | 10am - 6pm |
| Wednesday | 10am - 6pm |
| Thursday | 10am - 8pm |
| Friday | 10am - 7pm |
| Saturday | 10am - 7pm |
| Sunday | 11am - 6pm |
Find Us
Scott Fairbairn
Salon Director
Having worked within the hair industry for over 10 years, Scott trained at Electric's Education Academy, working alongside Mark Woolley and has strived to become a top Electric stylist. Scott moved to open the Edinburgh salon and has built a successful salon within Harvey Nichols.
Edinburgh Price List
| | | | | | |
| --- | --- | --- | --- | --- | --- |
| Edinburgh Hairdressing Services | Hair Stylist | Senior Stylist | Principal Stylist | Style/Art Director | Colour Specialist |
| WOMEN'S CUT & FINISH | | | | | |
| Women's Cut & Finish | £50 | £55 | £62 | £72 | |
| Re-Style | On Consultation | | | | |
| MEN'S CUT & FINISH | | | | | |
| Men's Cut & Finish | £40 | £45 | £52 | £62 | |
| Re-Style | On Consultation | | | | |
| BLOWDRY prices from | £30 | £33 | £35 | £40 | |
| CHAMPAGNE BLOWDRY prices from | £40 | £43 | £45 | £50 | |
| HAIR UP prices from | £60 | £63 | £65 | £70 | |
| WOMEN'S COLOUR prices from | | | | | |
| Full Head Woven Highlights | £97 | £102 | £107 | £115 | £122 |
| Half Head Woven Highlights from | £77 | £82 | £87 | £98 | £103 |
| Toners from | £20 | | | | |
| Full Head Colour (Semi or Permanent) | £52 | £57 | £62 | £68 | £73 |
| Re-Growth Colour (Semi or Permanent) | £42 | £47 | £52 | £58 | £63 |
| INOA Ammonia-Free Colour (Semi or Permanent) | £57 | £63 | £69 | £73 | £78 |
| INOA Ammonia-Free Re-Growth Colour (Semi or Permanent) | £47 | £52 | £57 | £63 | £68 |
| Bespoke Colour | £107 | £112 | £117 | £127 | £132 |
| Colour Correction | On Consultation | | | | |
| MEN'S COLOUR prices from | | | | | |
| Full Head Woven Highlights | £97 | £102 | £107 | £117 | £122 |
| Half Head Woven Highlights from | £77 | £82 | £87 | £98 | £103 |
| Toners from | £20 | | | | |
| Full Head Colour (Semi or Permanent) | £52 | £57 | £62 | £67 | £73 |
| Re-Growth Colour (Semi or Permanent) | £42 | £47 | £52 | £58 | £63 |
| INOA Ammonia-Free Colour (Semi or Permanent) | £57 | £63 | £69 | £73 | £78 |
| INOA Ammonia-Free Re-Growth Colour (Semi or Permanent) | £47 | £52 | £57 | £63 | £68 |
| Bespoke Colour | £107 | £112 | £117 | £127 | £132 |
| Colour Correction | On Consultation | | | | |
| SMARTBOND | £20 | | | | |
| SMARTFUSIO | £29.50 | | | | |
| HAIR AND SCALP TREATMENTS from | £17 | | | | |
| BRIDAL | On Consultation | | | | |
| HAIR EXTENSIONS | On Consultation | | | | |