Electric Liverpool
Beauty Bazaar, Harvey Nichols, 16 Manesty's Lane, Liverpool, L1 3DL
0161 838 8878
Electric Hairdressing Liverpool is situated on the first floor of Beauty Bazaar, Harvey Nichols, a floor dedicated to beauty treatments and services.
Electric offer technically perfect hairdressing alongside a seamless customer journey. Our clients can enjoy the highest level of cutting and colouring techniques, luxurious masque treatments, editorial blow-drying and hair extension services.
Why not relax in the exclusive and lavish champagne and cocktail bar – perfect for a mid-treatment glass of bubbly.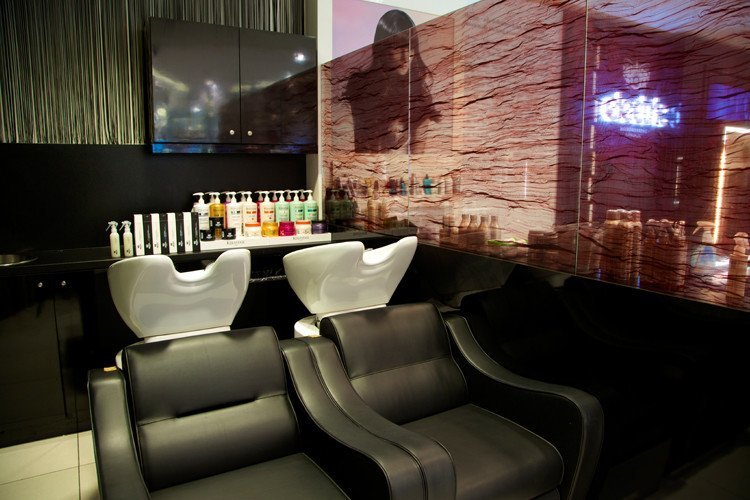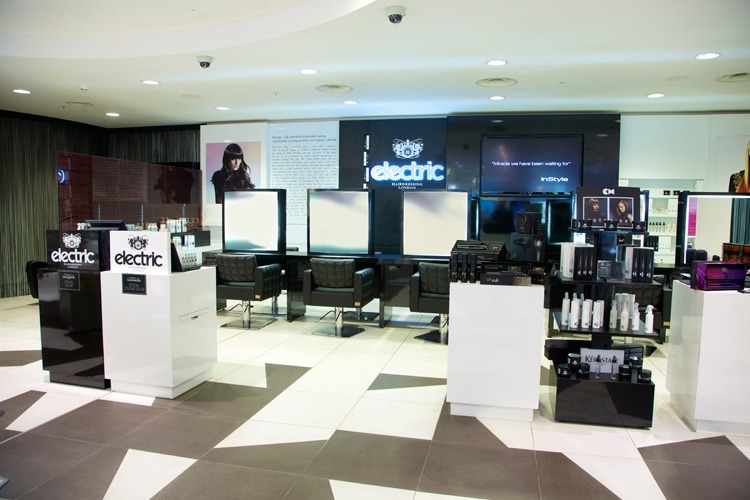 Opening Hours
| | |
| --- | --- |
| Monday | 10am - 8pm |
| Tuesday | 10am - 8pm |
| Wednesday | 10am - 8pm |
| Thursday | 10am - 8pm |
| Friday | 10am - 8pm |
| Saturday | 9am - 7pm |
| Sunday | 11am - 5pm |
Find Us
Cheryl Parry
Salon Manager
With over 26 years of management experience, Cheryl is keen to be a part of the buzzing hair industry in any way she can. Boasting 18 years education experience and having previously qualified as a L'Oreal Colour Trophy finalist, she makes it her mission to keep both staff and clients engaged in the salon experience. When she isn't in the salon Cheryl is involved in the many events the industry has to offer.
Benjamin Howland
Principal Stylist
Benjamin is a passionate creative hair artist who has been in the industry for over 10 years with previous management experience. He specialises in editorial styling, cut & colour and men's grooming.
Liverpool Price List
| | | | | |
| --- | --- | --- | --- | --- |
| Liverpool Hairdressing Services | Hair Stylist | Senior Stylist | Principal Stylist | Style/Art Director |
| WOMEN'S CUT & FINISH | | | | |
| Women's Cut & Finish | £48 | £53 | £60 | £70 |
| Re-Style | On Consultation | | | |
| MEN'S CUT & FINISH | | | | |
| Men's Cut & Finish | £38 | £43 | £50 | £60 |
| Re-Style | On Consultation | | | |
| BLOWDRY prices from | £35 | £38 | £41 | £45 |
| CHAMPAGNE BLOWDRY prices from | £45 | £48 | £51 | £55 |
| HAIR UP prices from | £50 | £55 | £60 | £65 |
| WOMEN'S COLOUR prices from | | | | |
| Full Head Woven Highlights | £100 | £105 | £110 | £125 |
| Half Head Woven Highlights from | £75 | £80 | £85 | £95 |
| Toners from | £18 | | | |
| INOA Ammonia-Free Colour (Semi or Permanent) | £60 | £63 | £68 | £73 |
| INOA Ammonia-Free Re-Growth Colour (Semi or Permanent) | £50 | £52 | £55 | £60 |
| Bespoke Colour | £95 | £101 | £105 | £110 |
| Colour Correction | On Consultation | | | |
| MEN'S COLOUR prices from | | | | |
| Full Head Woven Highlights | £100 | £105 | £110 | £125 |
| Half Head Woven Highlights from | £75 | £80 | £85 | £95 |
| Toners from | £18 | | | |
| INOA Ammonia-Free Colour (Semi or Permanent) | £60 | £63 | £68 | £73 |
| INOA Ammonia-Free Re-Growth Colour (Semi or Permanent) | £50 | £52 | £55 | £60 |
| Bespoke Colour | £95 | £101 | £105 | £110 |
| Colour Correction | On Consultation | | | |
| PERMANENT WAVE prices from | £85 | | | |
| KERATIN SMOOTHING TREATMENT from | £150 | | | |
| SMARTBOND | £20 | | | |
| SMARTFUSIO | £29.50 | | | |
| HAIR AND SCALP TREATMENTS from | £18 | | | |
| BRIDAL | On Consultation, on location from £150 per hour | | | |
| HAIR EXTENSIONS | On Consultation | | | |