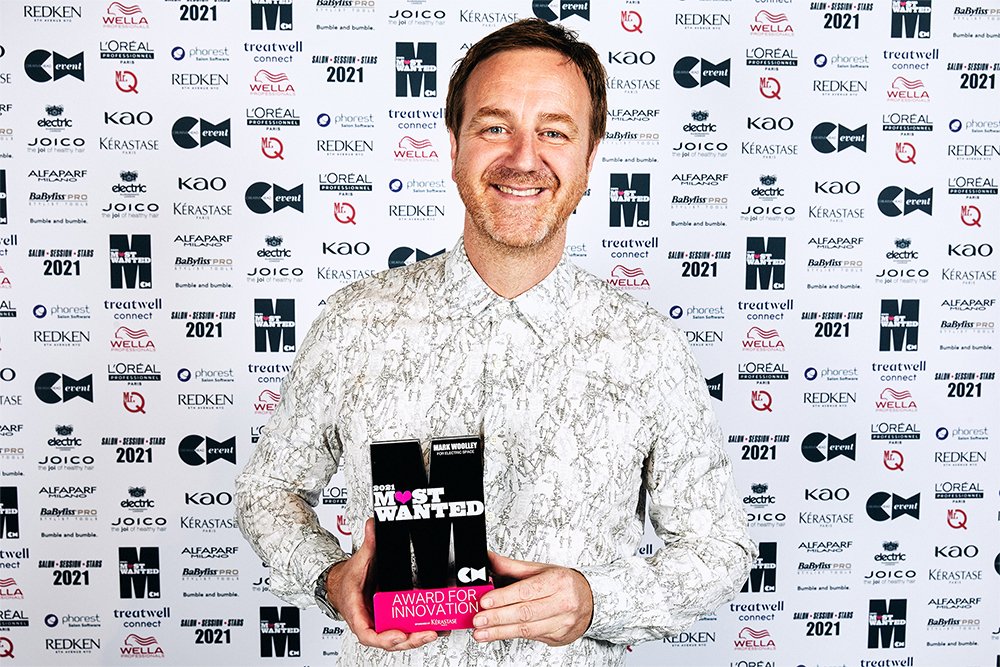 Electric Founder & CEO Mark Woolley was named the winner of the Award for Innovation at the prestigious Most Wanted Awards. The award recognises the innovation of Electric Space, our members' club for hairdressers and other creatives set within a five storey townhouse in central London.
Presented by leading industry magazine Creative HEAD, Most Wanted showcases the most exciting, progressive and game-changing talents in UK and Irish hairdressing.
Over 50 independent judges deliberated over this year's record-breaking number of entries, including journalists from leading publications, directors of photography and film, established entrepreneurs and, of course, renowned hair artists alongside the names behind the UK and Ireland's most outstanding salon businesses. On the panels this year were the beauty director at Telegraph Group, Sonia Haria; the editor of 10 Magazine, Claudia Croft; Professor of Sustainable Business at the University of Southampton, Denise Baden; award-winning journalist and broadcaster, Dr Ateh Jewel; and pioneering hair professionals such as Nick Irwin, Errol Douglas MBE and Luke Hersheson.
Mark was announced as a winner at the prestigious Creative HEAD Most Wanted Grand Final, held at Printworks London – a converted printing factory that now showcases music acts like Dua Lipa and Oliver Heldens – and hosted by comedian Russell Kane. In the audience were 600 A-Listers from the hair, fashion and media industries, who gathered to see the 13 Most Wanted trophies presented.