Mark Woolley, founder of the Electric hairdressing brand named winner of the Business Thinker category at the Most Wanted Awards, held at the spectacular Tate Modern, London. The Business Thinker trophy is awarded to the owner or director of a salon, workspace or barber shop demonstrating a remarkable approach to business.
One of the most glamorous nights in the hairdressing calendar, every year Most Wanted brings together industry icons, superstars, and tastemakers to celebrate the most exciting, progressive, and game-changing hair talents in the UK and Ireland. Presented by premier hairdressing magazine Creative HEAD and hosted by the comedian Suzi Ruffell, the 2022 event was the biggest on record, with 16 trophies handed out on the night.
Mark's Electric brand has multiple energy sources – salons, education, products, monthly creative Sessions and artists working at London Fashion Week. The £1m Electric Space members club and co-working hub in London, a Reading offshoot Current Works has just opened, while Falmer Court, a sprawling estate on the Sussex Downs, is home to the Electric head office, a products lab, a farm for its ingredients, a studio and even a source of natural water for manufacturing. Electrifying! A previous double winner of the Business Thinker trophy, Mark now becomes a Most Wanted Legend for winning the same title three times.
It took more than 60 independent experts to determine this year's Most Wanted winners, including beauty press, photographers, filmmakers, educators and talent agents.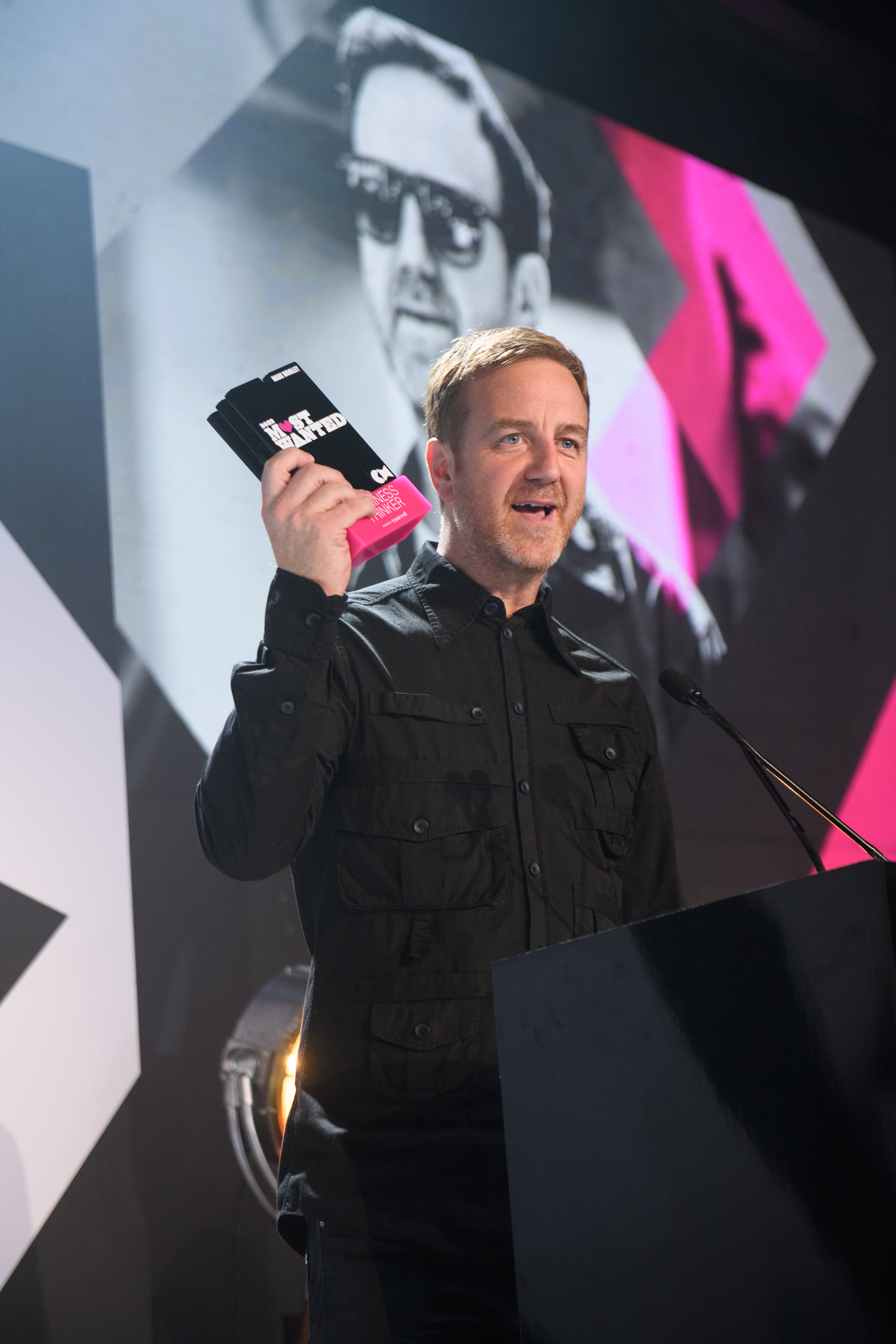 Says Creative HEAD publisher Catherine Handcock: "Electric is one of the most exciting hairdressing brands in the market today – born out of great ideas, a commitment to quality and a genuine understanding of what hairdressers need now, and next. Mark Woolley fully deserves this trophy, he is changing the hairdressing landscape one innovation at a time."