Two New Products Launching
Electric is excited to announce the launch of two new additions to the Electric Professional Product range. Electric are celebrating monochrome with the bottle designs, featuring eyecatching 1960s-inspired Aztec geometric patterns that look amazing on the shelf. We'll be posting updates on social media over the coming weeks.
°C-6 Cloudburst Mousse
°C-6 Cloudburst is a high performance, lightweight holding mousse which is enriched with avocado oil.

Thanks to a unique formulation Cloudburst creates a defining hold to short or long hair styles without leaving grease or stickiness. The styling product encapsulates the hair with moisture and protection before fully evaporating to leave behind no residue.

What's the secret? Cloudburst has been enriched with avocado oil in its unique formulation, which has greatly reduced the alcohol content compared to other mousses. Avocado oil is an all-natural, non-greasy oil with a range of health benefits. The fruit enhances the absorption of important nutrients, improves skin and scalp healing, acts as a natural sunblock and even helps fight hair loss.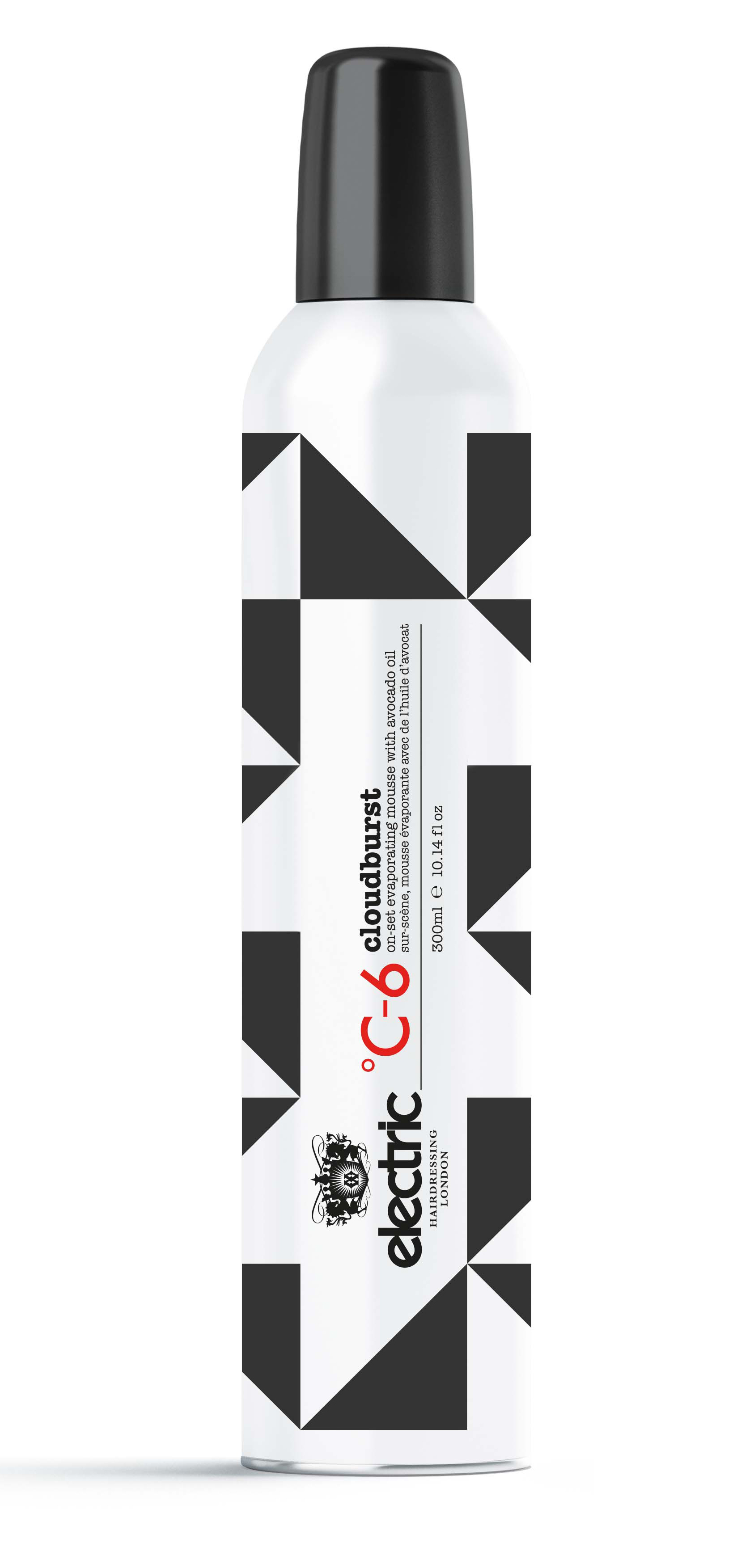 °C-8 Invisible Volume Chalk
Providing instant grip, hold and volume without the usual grittiness of powder, Invisible Volume Chalk contains no magnesium, ensuring it is ideal for coloured hair. It leaves all types of hair feeling amplified yet natural and free-moving.

What's the secret? °C-8 Invisible Volume Chalk is made magnesium free. Magnesium is not only damaging to coloured hair, but binds to the hair follicles, leaving hair feeling gritty.

The formulation contains chalk from the white cliffs in Sussex, a local resource from Electric's home in the south of England. The Chalk is invisible when sitting on the hair and is grit free, leaving the hair feeling naturally soft. This new formulation is revolutionary to the hair industry, allowing for volume and hold without the rough feel to hair.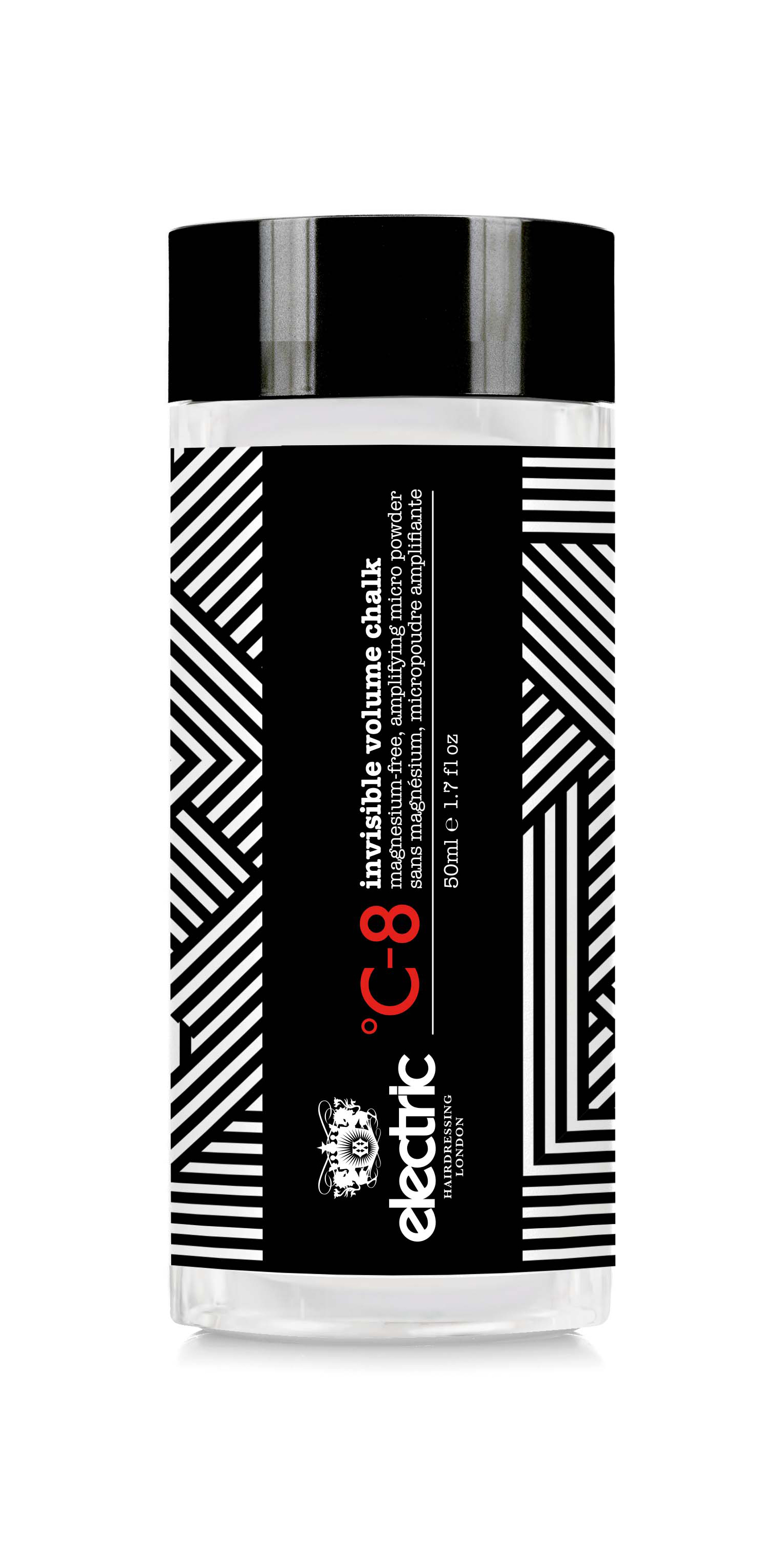 Brand New Electric Education
We are in the final stages of completing our brand new Electric Education programs ready for a Spring/Summer launch. Mark Woolley & Sean Dawson have spent the last 12 weeks completely overhauling our current education programs to deliver a collection of courses at the cutting edge of hairdressing excellence.
These courses will be available globally for our own Electric family as well as external hairdressers to book and covers every aspect of our craft, as well as being a clear pathway to becoming an Electric Ambassador.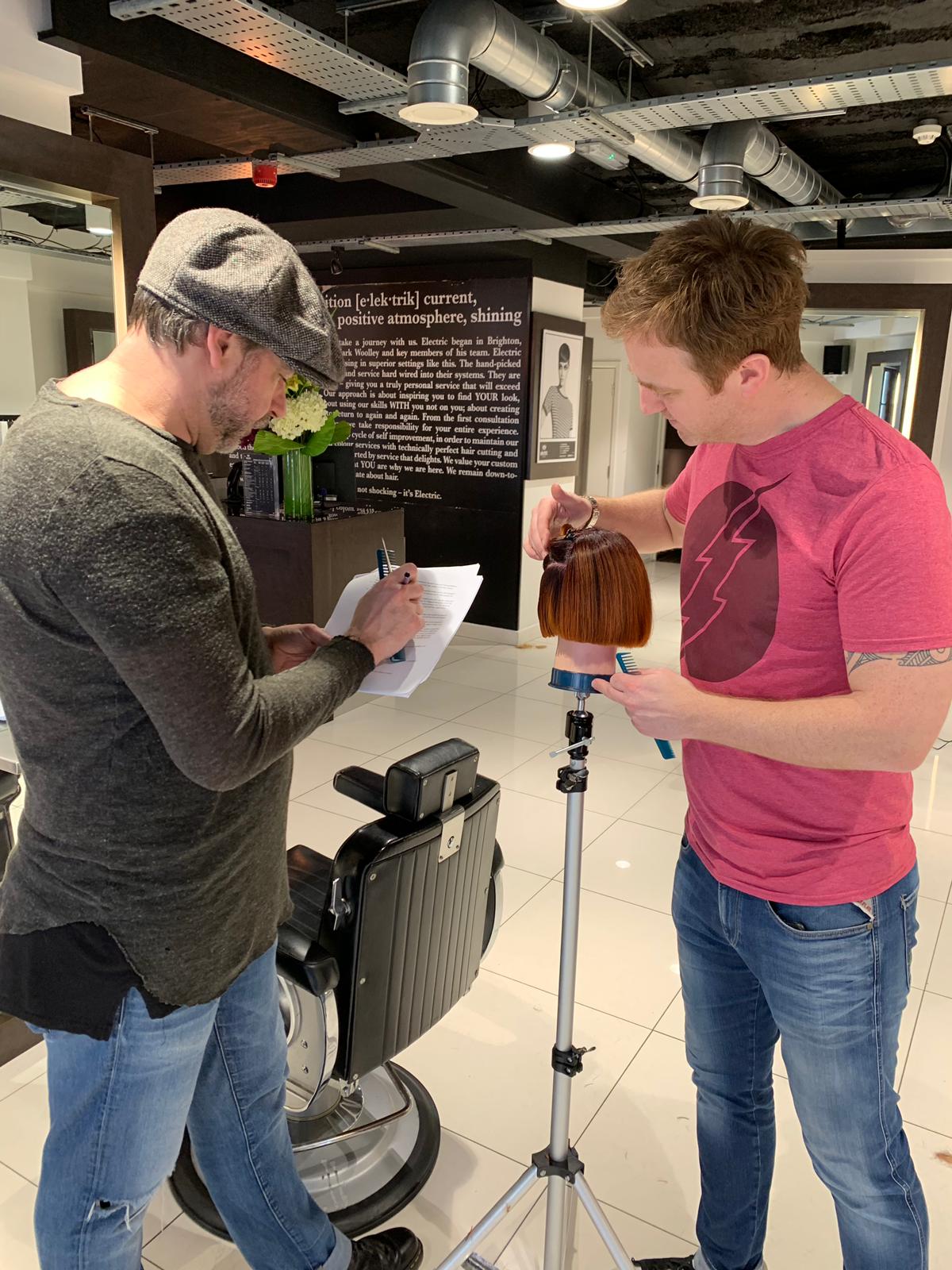 PURE London 2019
Electric collaborated with leading session stylist, Magdalena Tucholska as she headed up the hair team backstage at the globally renowned fashion exhibition, PURE London. Magdalena & her team were responsible for producing 4 catwalk shows a day across the 3-day exhibition & Electric Products were her go-to range for creating the natural, sleek looks shown on the catwalk.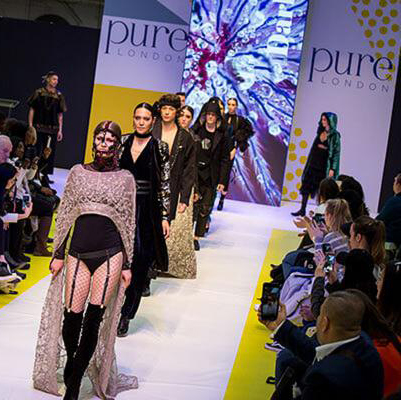 Mark Woolley returning to North America
Mark Woolley is embarking on a mammoth tour of North America at the end of this month. Mark will be presenting a seminar and exhibiting on behalf of Electric at America's Beauty Show in Chicago. He will then be completing a series of education seminars and seminars across the US. Mark will then be joined by Sean Dawson in Canada for Show It Offpresented by the Beauty Council.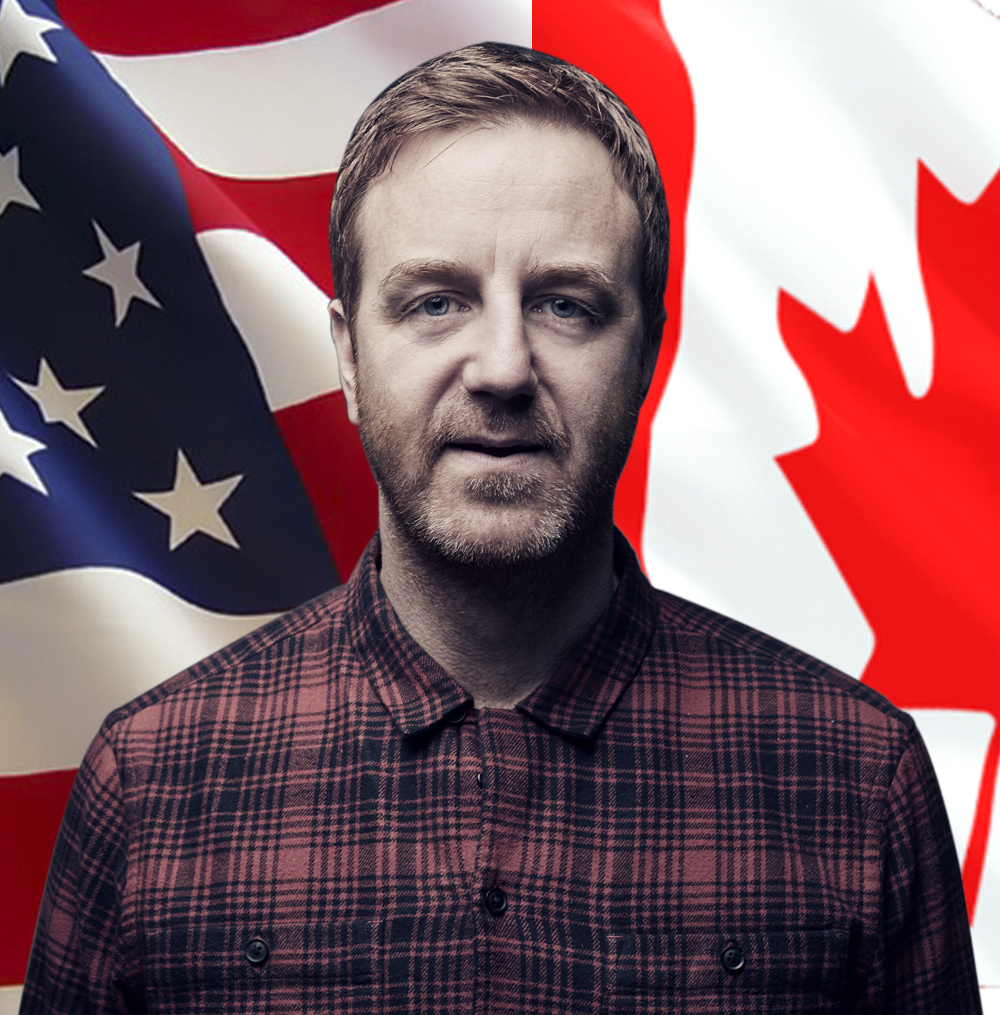 L'Oreal Colour Trophy 2019 Semi-Finalists
Congratulations to Linsey Peyton from the Electric Reading salon and Lesley Grant from the Electric Brighton salon for reaching the semi-finals of the L'Oreal Colour Trophy 2019. Though most entries came from 2-person stylist/colourist teams, both Linsey & Lesley submitted looks that were styled and colouredthemselves.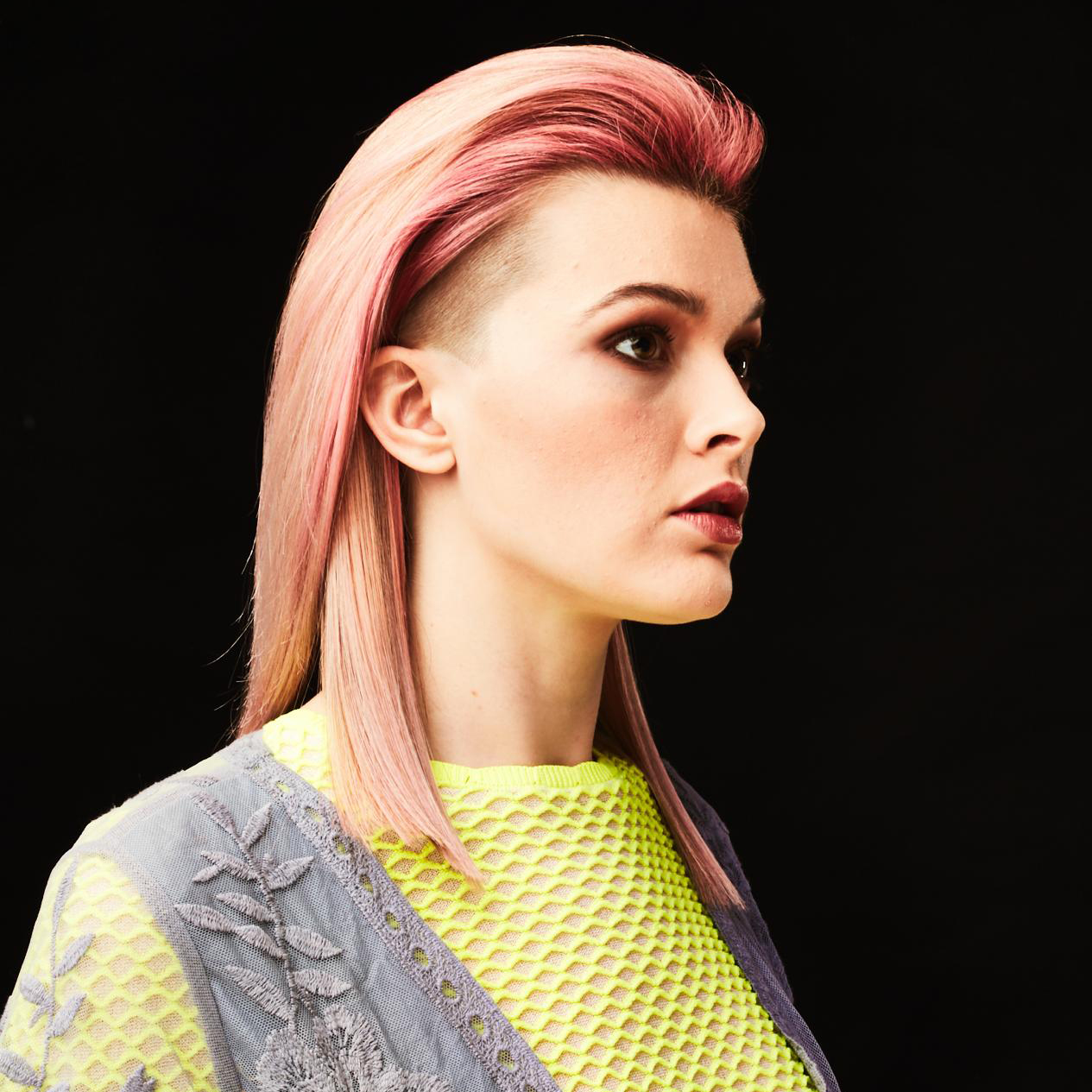 New salon loop video
We recently launched a brand new video that you'll now see playing in each of our UK salons. The video was produced by videographer Kenny McCracken. Click here to check it out.