London
Located in the heart of Marylebone, Electric Space is a shared workspace concept for leading independent hairstylists and creatives.
We provide the platform and the atmosphere of a leading salon, housing hand-picked accomplished freelance stylists.
Our top London stylists offer the absolute highest expertise in both cutting and colouring techniques through continuous training and have an ever watchful eye on the latest trends and technology.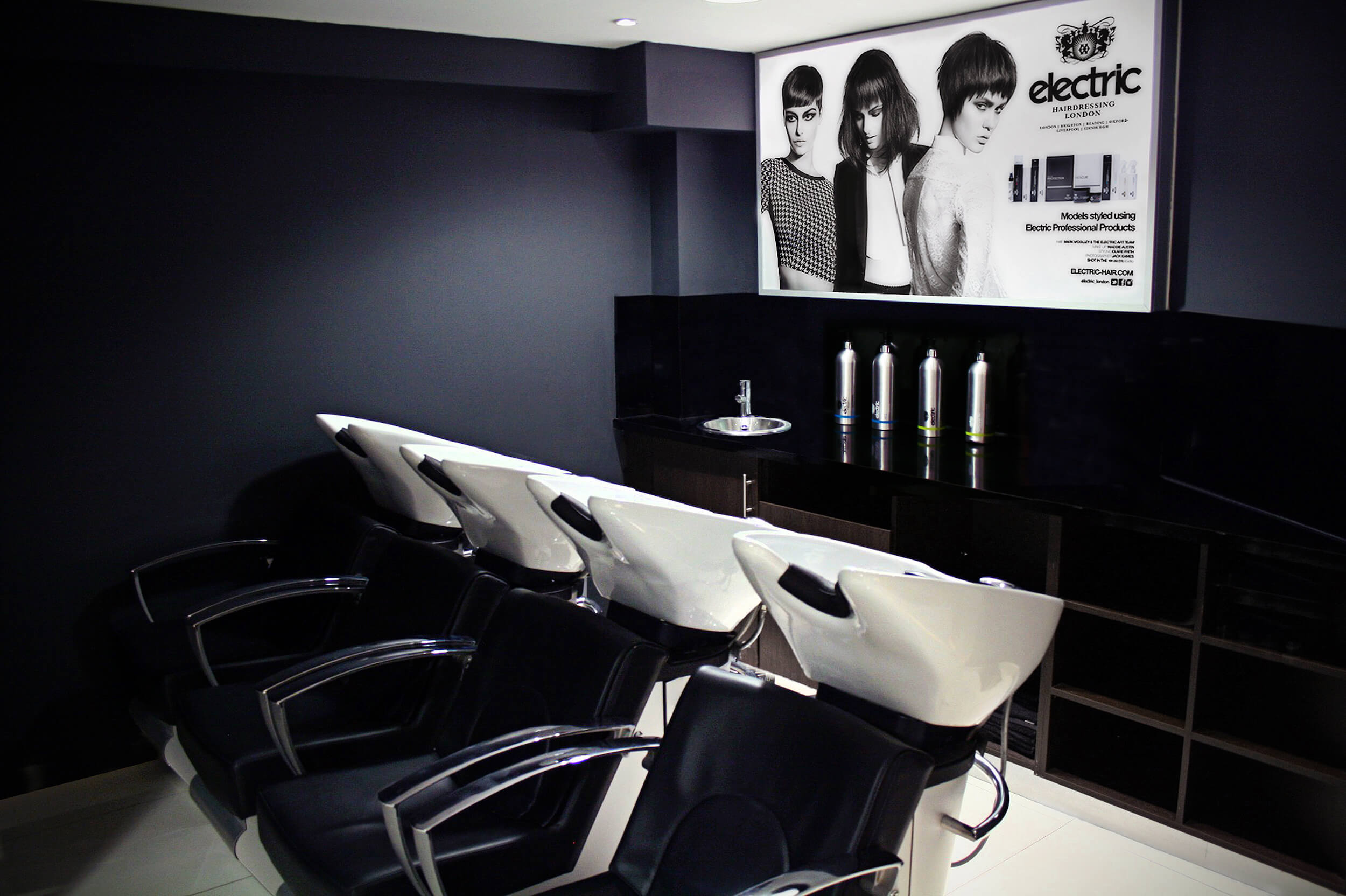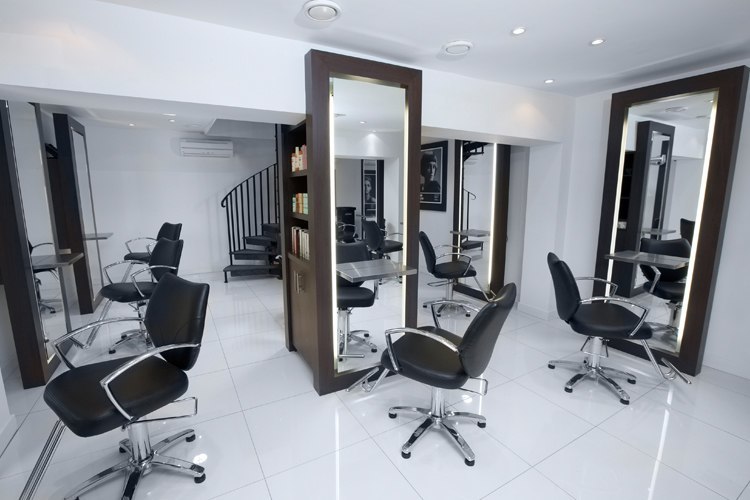 Opening Hours
*Please note that in addition to normal closures over the Christmas period, we will be closed on the 24th December and the 29th December. We will also be closing at 7pm on the 30th and 3pm on the 31st.
| | |
| --- | --- |
| Monday | Closed |
| Tuesday | 9am - 6pm |
| Wednesday | 10am - 7pm |
| Thursday | 11am - 8pm |
| Friday | 9am - 6pm |
| Saturday | 9am - 6pm |
| Sunday | Closed |
Find Us
Join Electric Space
Electric Space is a shared workspace concept that provides an inspiring platform for carefully selected independent hair stylists in the environment of a leading salon. This allows you to control your own destiny, whilst being a part of the #ElectricFamily.
Find out more
Mark Woolley
Electric Founder & Creative Director
A celebrated figure within the hairdressing industry with over 25 years experience under his belt, Mark's expert knowledge is regularly requested for television, radio and leading publications across the globe. Splitting his time between the UK and USA, he is an award-winning hair stylist, international creative director and the entrepreneurial force behind the exclusive Electric brand and Electric Professional product range. Mark is available for appointments at our Marylebone Salon.
Darren Webster
Over his 32-year career, Darren Webster has earned an enviable list of achievements. Darren has worked with: designers at London Fashion Week; private presentations such as Kate Spade NY, Fyodor Golan, Eileen Fisher and Banana Republic; musicians to style their videos; as well as leading fashion magazines such as Stylist, Marie Claire, Tatler and InStyle.
He has been nominated for British Hairdressing Awards, Men's Hairdresser of the Year and London Hairdresser of the Year in several years. His flair for creating dynamic, sharp, trend-leading but wearable styles has placed him among the leading hairdressers in the UK, with his looks being in-demand globally.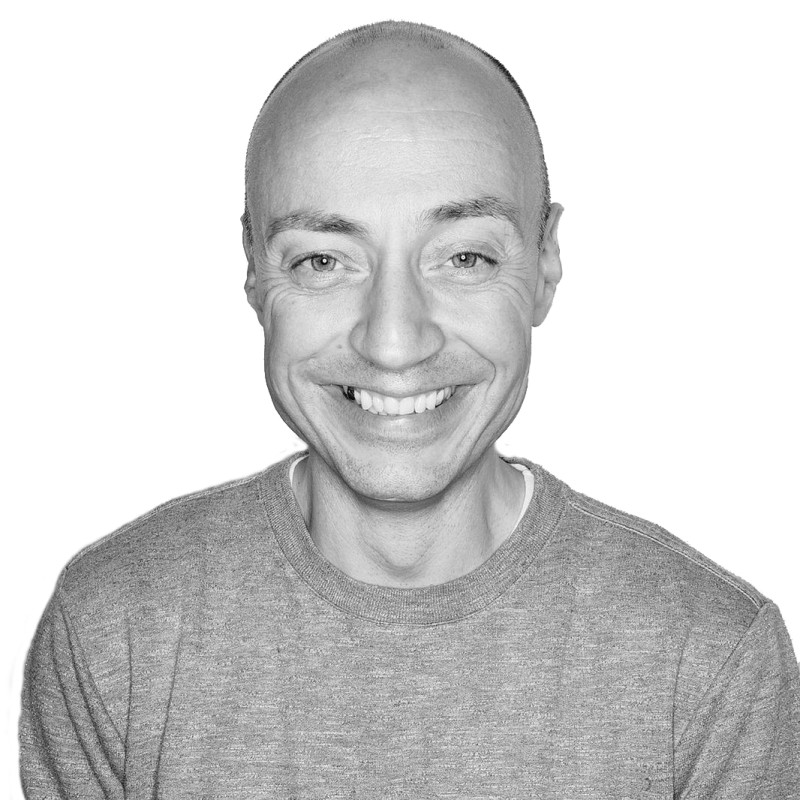 London Price List
Every stylist at Electric Space sets their own prices. Below are 'ball park' prices only.
| | | | | | |
| --- | --- | --- | --- | --- | --- |
| Marylebone Hairdressing Services | Hair Stylist | Senior Stylist | Principal Stylist | Style/Art Director | Colour Specialist |
| WOMEN'S CUT & FINISH | | | | | |
| Women's Cut & Finish | £58 | £68 | £79 | £87 | |
| Re-Style | On Consultation | | | | |
| MEN'S CUT & FINISH | | | | | |
| Men's Cut & Finish | £48 | £58 | £69 | £77 | |
| Re-Style | On Consultation | | | | |
| BLOWDRY prices from | £40 | £45 | £50 | £40 | |
| HAIR UP prices from | £50 | £55 | £60 | £70 | |
| WOMEN'S COLOUR prices from | | | | | |
| Full Head Woven Highlights | £120 | £135 | £140 | £150 | £160 |
| Half Head Woven Highlights from | £105 | £110 | £120 | £130 | £140 |
| Toners from | | | | £22 | |
| Full Head Colour (Semi or Permanent) | £70 | £74 | £84 | £90 | £100 |
| Re-Growth Colour (Semi or Permanent) | £53 | £58 | £64 | £70 | £80 |
| INOA Ammonia-Free Colour (Semi or Permanent) | £75 | £79 | £89 | £95 | £105 |
| INOA Ammonia-Free Re-Growth Colour (Semi or Permanent) | £58 | £63 | £69 | £75 | £85 |
| Bespoke Colour | £145 | £155 | £165 | £175 | £190 |
| Colour Correction | On Consultation | | | | |
| MEN'S COLOUR prices from | | | | | |
| Full Head Woven Highlights | £120 | £130 | £140 | £150 | £160 |
| Half Head Woven Highlights from | £105 | £110 | £120 | £130 | £145 |
| Toners from | £22 | | | | |
| Full Head Colour (Semi or Permanent) | £70 | £74 | £84 | £90 | £100 |
| Re-Growth Colour (Semi or Permanent) | £53 | £58 | £64 | £70 | £80 |
| INOA Ammonia-Free Colour (Semi or Permanent) | £75 | £79 | £89 | £95 | £105 |
| INOA Ammonia-Free Re-Growth Colour (Semi or Permanent) | £58 | £63 | £69 | £75 | £85 |
| Bespoke Colour | £145 | £155 | £165 | £175 | £190 |
| Colour Correction | On Consultation | | | | |
| PERMANENT WAVE prices from | £85 | | | | |
| KERATIN SMOOTHING TREATMENT from | £250 | | | | |
| SMARTBOND | £20 | | | | |
| SMARTFUSIO | £29.50 | | | | |
| HAIR AND SCALP TREATMENTS from | £18 | | | | |
| BRIDAL | On Consultation | | | | |
| HAIR EXTENSIONS | On Consultation | | | | |